「Hommachi Sankei Building」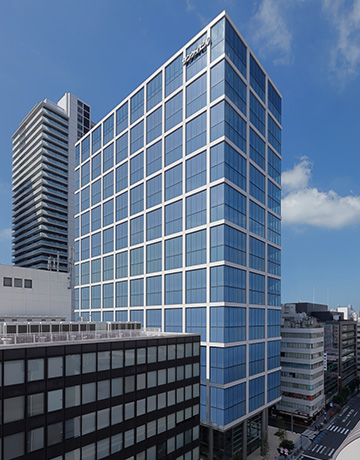 Reducing the heat island effect and achieving better air conditioning efficiency
We opted for a water-cooled/water-source heat pump multi-unit air conditioning system that releases the latent heat of vaporization from the cooling towers in order to limit the release of sensible heat and help reduce the heat island effect. We also paired the system with water-cooled heat pump water heaters for the restroom sinks to achieve better air conditioning efficiency than heat recovery. With GHP chillers and other devices drawing from three different heat sources, our system offers consistent air conditioning operation, making it possible to maintain comfortable temperatures in the offices and reduce excess energy loads.
Ministry of Land, Infrastructure, Transport and Tourism (MLIT)
Selected as a Leading Project for Sustainable Buildings
The MLIT selected our project as a Leading Project for Sustainable Buildings for its groundbreaking ability to reduce CO2.
"S-GATE" mid-sized office buildings
S-GATE is a series of mid-sized office buildings replete with 3 essential elements. S-GATE properties are: 1. Thoughtfully human-centric and comfort; 2. Focus on safety, security & the environment; 3. BCP support enabled. Rooftops incorporate greenery, terrace spaces are provided, and the entrances even employ greenery for an open and bright approach.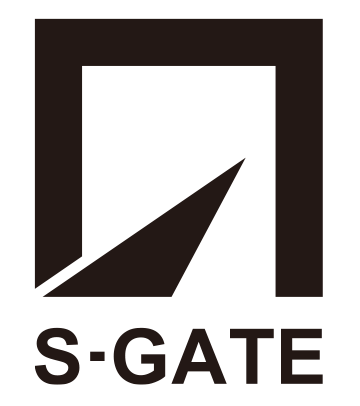 Efforts to preserve traditional "Machiya"
Kyoto-style wooden townhouses
In Kyoto, the community has come together to tackle the challenge of preserving traditional "Machiya" architecture. Toward that end, we at Sankei Building use our strengths as a developer to preserve/revive "Machiya" as accommodation to provide guests with the lodging experiences while contributing to preserving the streetscapes that make Kyoto so very special and unique.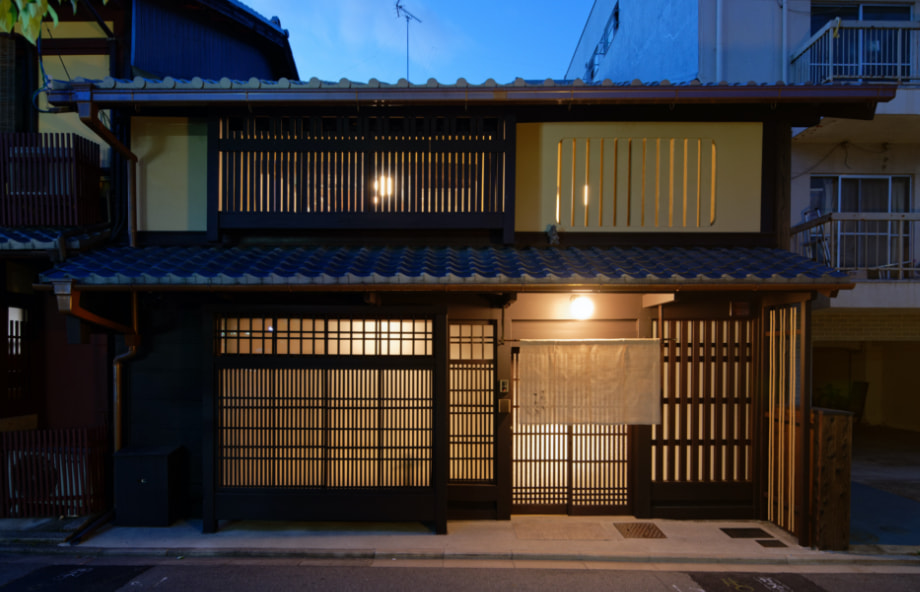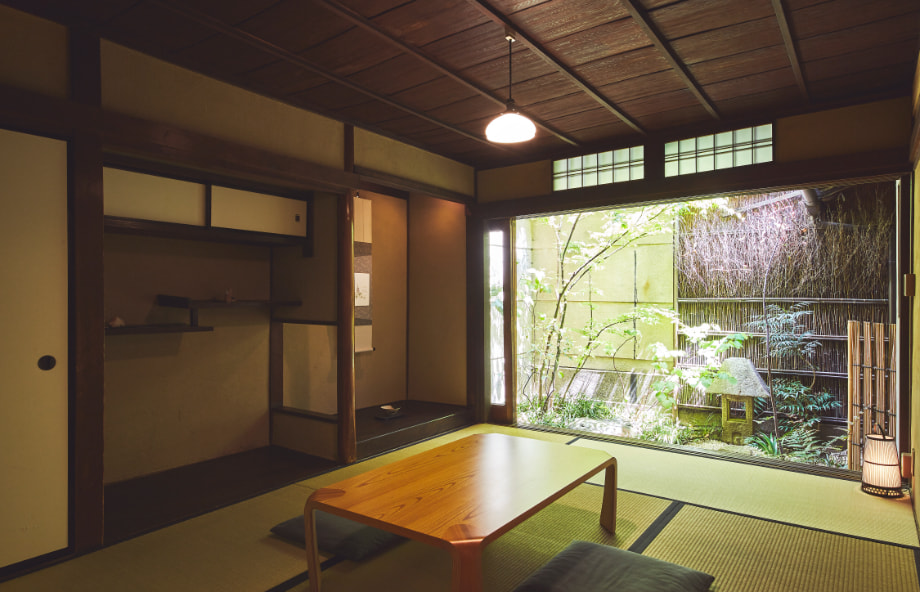 Environmental activities conducted throughout the city
Otemachi, the location of the Sankei Building head office, is one of the first areas to implement "Area Management" and a guideline that is the basis for creating local areas. The purpose is to create areas where people feel comfortable gathering with cooperation from local companies and organizations. Activities include "uchi-mizu" (water sprinkling), which reduces the heat island phenomenon linked with global warming, and has been actively implemented from an early stage.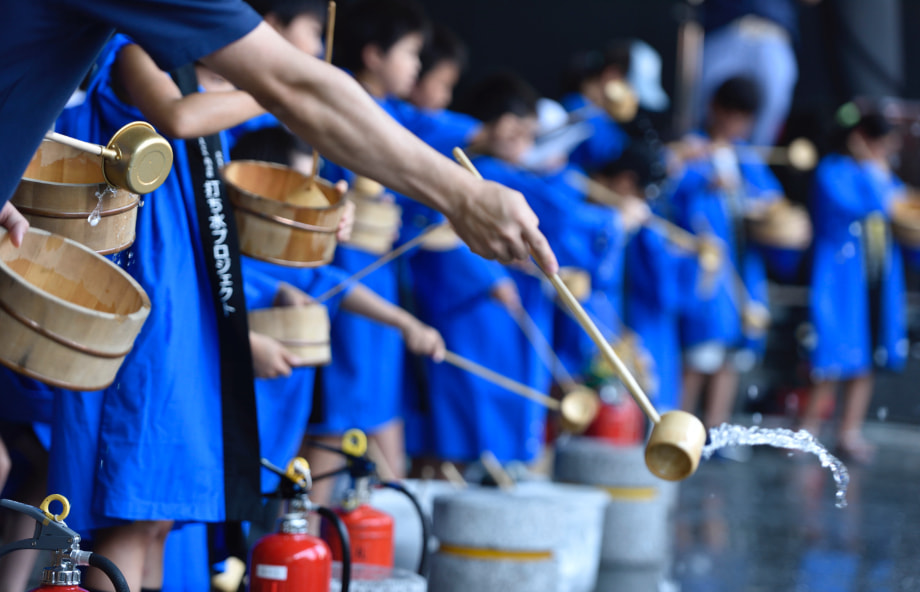 Involvement in traditional events
Hotel Intergate Kyoto Shijo Shinmachi
Hotel Intergate Kyoto Shijo Shinmachi participates in the Gion Festival. We participate in and seek to experience local traditional events as a member of the community. This gives us a deeper understanding of the events and fuels our efforts to preserve them.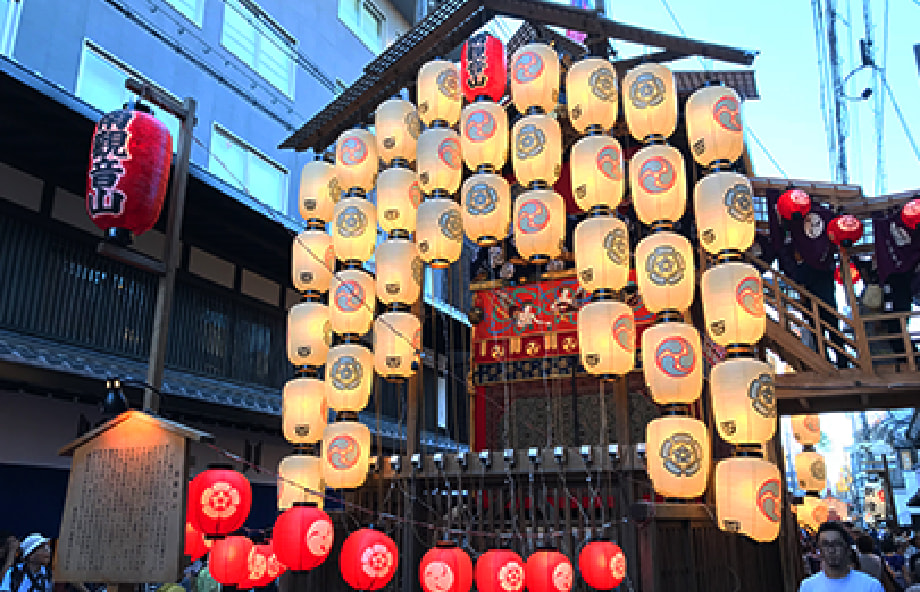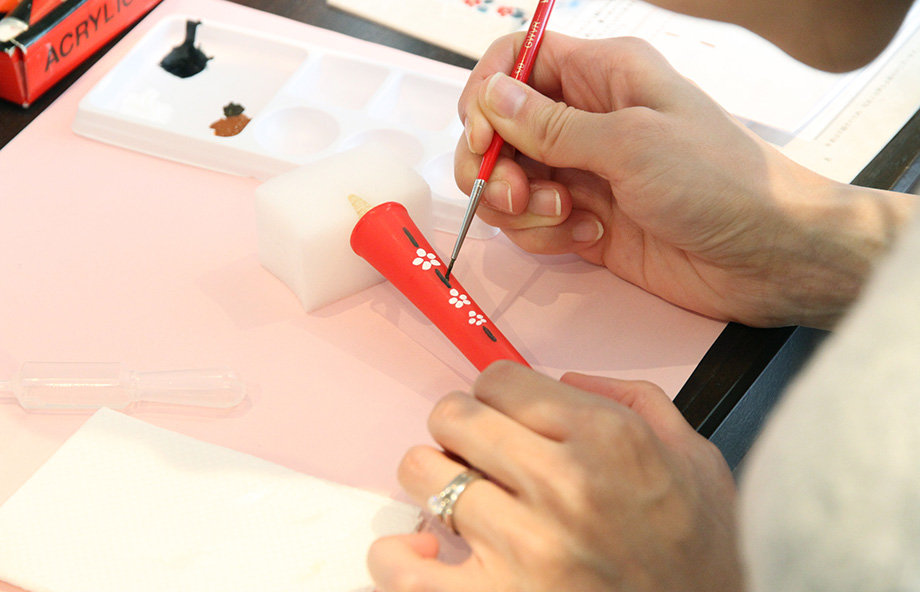 Hotel Intergate Hiroshima
Hotel Intergate Hiroshima invited Hiroshima Kagura performers to exhibit the traditional local performing art at an event to commemorate our one-year anniversary. The troupe performed the celebratory dance "Ebisu" and the popular dramatization of "Yamata no Orochi" to the delight of our guests, who applauded the program as a wonderful memory of their trip to Hiroshima. We intend to continue using the hotel to host similar events and spread the word about captivating aspects of the local area.